AR OVERLAY
Thanks to a camera pointed forward of the vessel, an image of the front view projects on a display and all the necessary navigation information is superimposed over this live video imagery by FURUNO AR technology.
Azimuth

AIS

Heading

Radar Target Tracking (TT)

Route

Waypoint

User chart & ENC symbols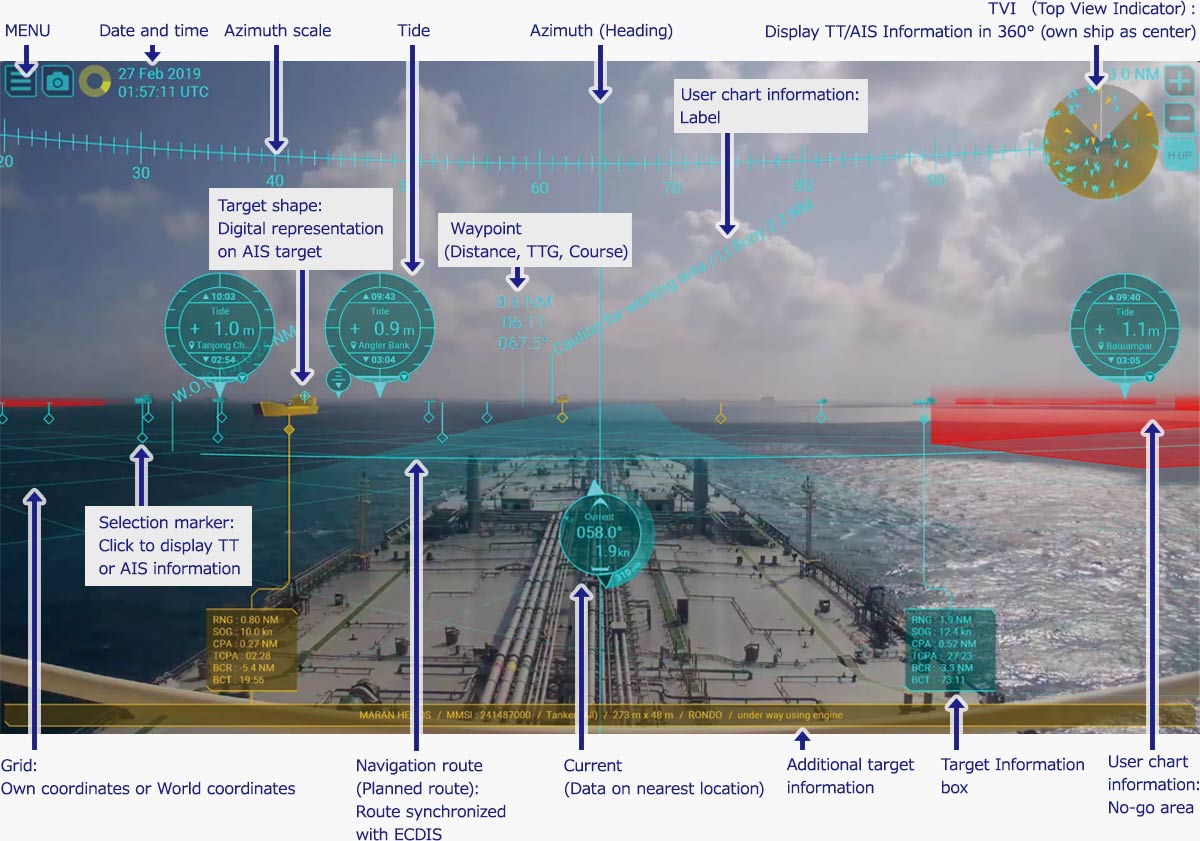 TVI (Top View Indicator)
Displays other ships by either Target Tracking (TT) or AIS in 360 degrees with own ship as center.
One-click range switching
In congested sea areas with a large number of vessels, it is possible to reduce the number of targets that are displayed by simply changing the range. This function is also very useful for temporarily checking distant targets.
Intuitive color-coded display for targets

*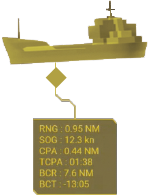 Based on CPA/TCPA value, TT and AIS targets will be displayed in different colors according to their threat level.
TVI
Selective marker
Main target information frame
Appended target information frame
Target shape
*Colors adjustable (Yellow, Orange and Red are available)
Selection marker and Target information box
Other ship information are collected by either TT or AIS are indicated with specific marks. When a mark is clicked, a box containing the information will open.

Target shape
By superimposing the graphical virtual shape over AIS targets (virtual buoy, buoy, boat, tanker), it becomes easy to visually grasp the location of dangerous targets and their directions.
Target shape OFF
Target shape ON
User can show/hide the information
User can show/hide the information (course to the next waypoint, time to go, distance) for the To way-point on the route.
No-go area
Landmark
Waypoint information
Pilot station
Buoy
Safety contour
Coastline
What The Eye Can See
AR information overlaying the screen is particularly useful in poor visibility conditions.
AR Navigation ON/OFF Comparison in bad weather conditions
AR Navigation ON/OFF Comparison during nighttime navigation
*By using a surveillance video camera and overlaying AR information on the display, our AR Navigation system allows for quick and intuitive situational awareness.
Specifications
| | |
| --- | --- |
| PRODUCT NAME | AR Navigation System |
| MODEL NAME | AR-100M |
Processor
TYPE
Black box
DISPLAY MODE
Target Tracking (TT)、AIS, Azimuth, User chart, ENC chart symbol
POWER SUPPLY
100-240 VAC
INTERFACE
Ethernet: 2 ports
USB USB2.0:4 ports、USB3.0:2 ports
HDMI: 1 port
IP camera
| | |
| --- | --- |
| RESOLUTION | 1920 x 1080 |
| FRAME RATE | 25 fps |
| VIDEO COMPRESSIO | H.264 codec |
| HORIZONTAL ANGLE | 99° |
| NETWORKING | Ethernet |
| SOURCE | PoE Adapter |
PoE Adapter
| | |
| --- | --- |
| NETWORKING | Ethernet |
| POWER SUPPLY | 100-240 VAC, 50/60 Hz |
Monitor
Standard Equipment list
Processor
IP camera(Visible light camera)
PoE Adapter
Trackball mouse
ENC dongle
Installation materials (HDMI cable 5 m, LAN cable 10 m x2 /2 m, USB cable 5 m x2, Processor mount kit, IP camera bracket, Screws for bracket・Washer, Aseismic mat for installing POE Adapter)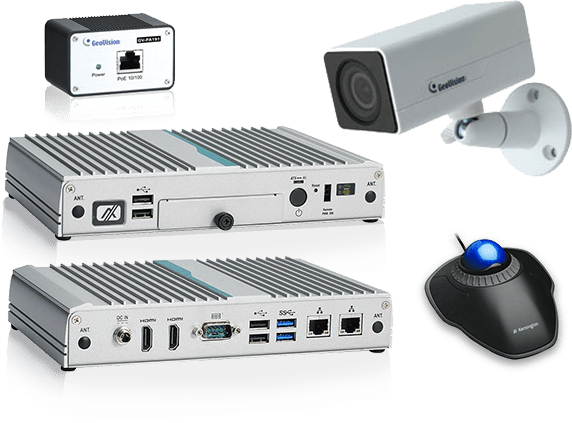 Drawing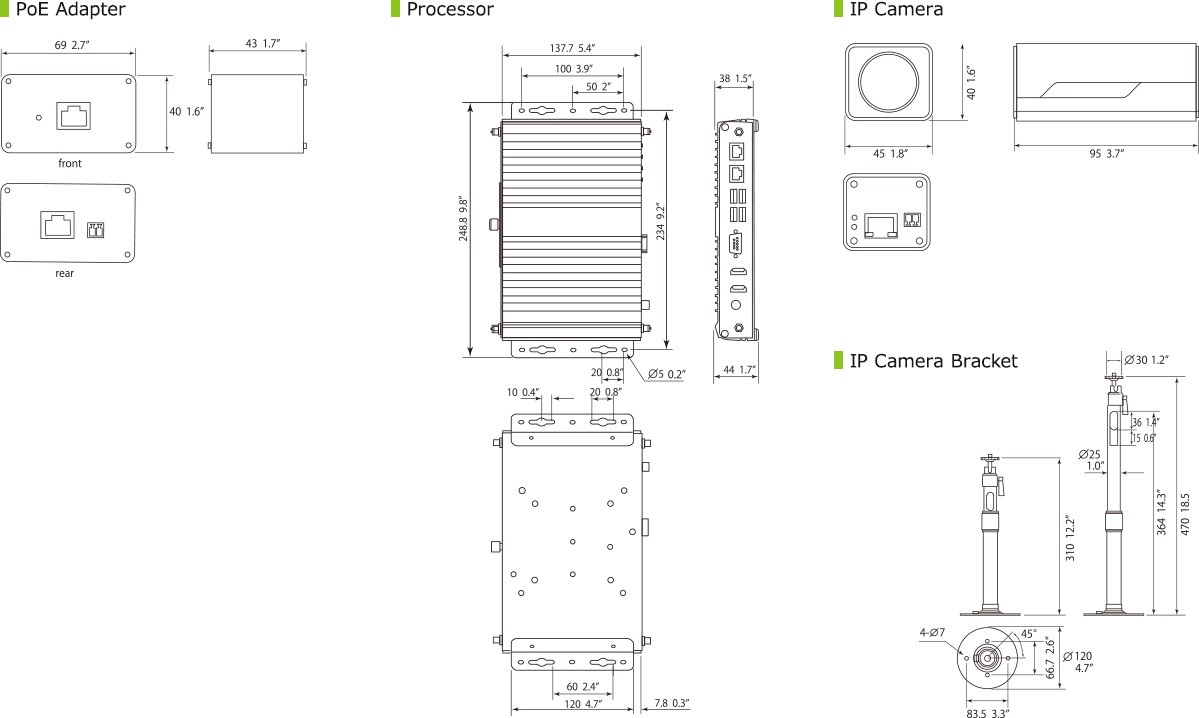 * AIS is not included in the standard supply.